CYCLING CLUB OXYGEN
YOUTH/KIDS CYCLING SCHOOL
Formed in 1997 cycling club Oxygen is the oldest and most awarded mountain cycling club in Macedonia.  In the club we have the national champions in all categories of mountain biking as well national champions in road for women category.  Organizers of many local, national and international UCI races and world famous FMB World Tour event.
 Categories: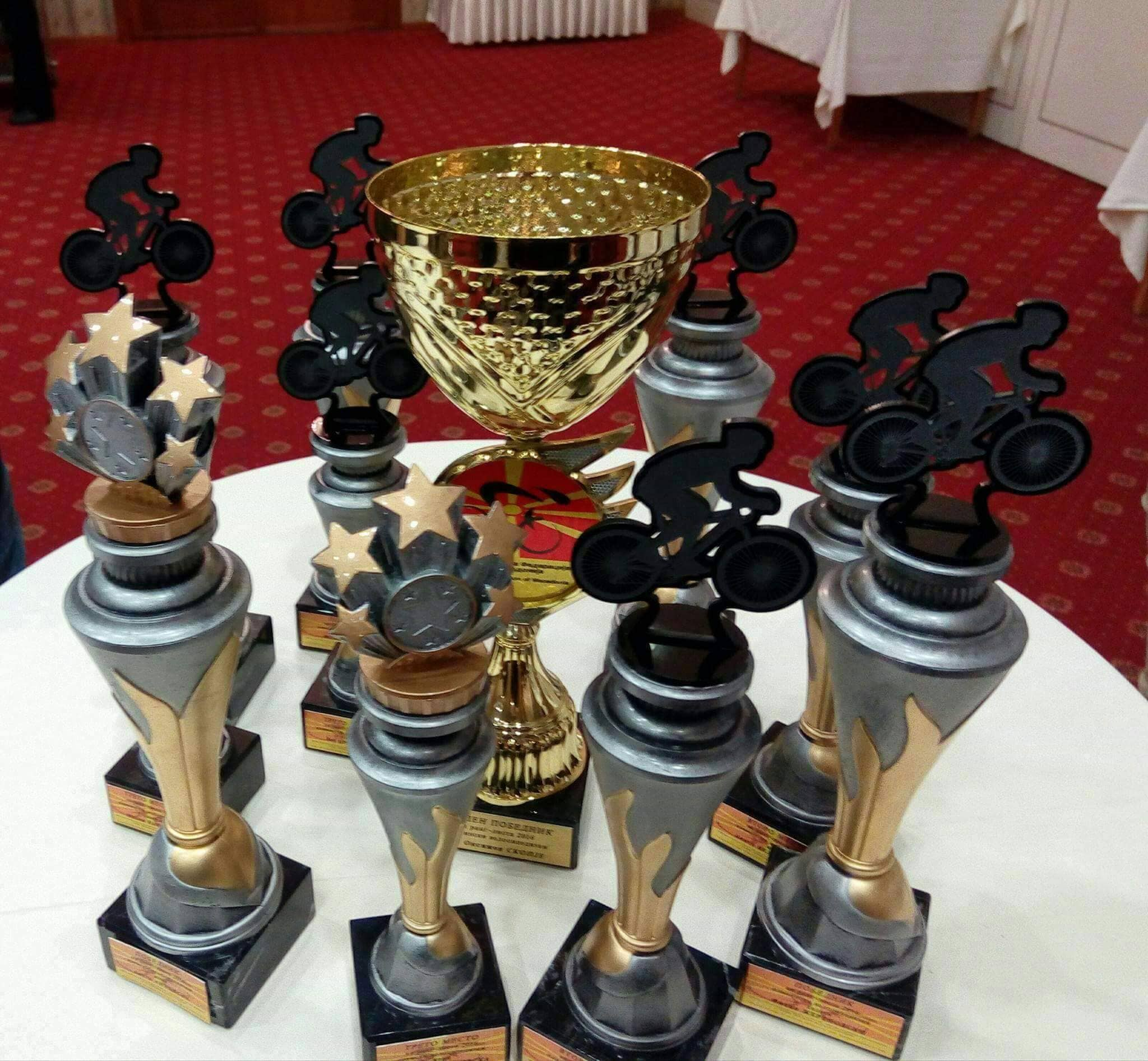 - MOUNTAIN BIKE (CROS COUNTRY, DOWNHILL, BMX)
- ROAD  CYCLING


MOUNTAIN BIKING
CROS COUNTRY
Age 5-10 years
Young cyclist will be introduced to basics of riding, safety, technics, moving around traffic, overcoming different obsticles on both paved roads and off road gravel trails
Trainings will be twice per week with duration of 60 to 75 minuts during working weekdays or wknd.
Expenses: Monthly 1000 denars (approx 16 eur) and annual membership fee to the clug of 1000 denars (approx, 16 eur)
Instructor/Coach Anita Velickovska champion of Macedonia in both mountain and road cycling

MOUNTAIN AND ROAD CYCLING
COMPETITION CATEGORY
Age 11-16 years
Young competitors train indivualy on their own with monitoring and training programme from dedicated coach/tutor and they participate on the cycling races within national cycling league within their category of age.
Trainings are during the working weekdays and wknds 4 to 6 times with duration between one and two hours
Expenses: Annual club membership of 1000 denars (approx. 16 eur)
Coaches: Anita Velickovska and Filip Petrevski multiple times champions of Macedonia
***Young riders who do not like to compete but are aged between 11 and 16 can sign up for the first category under mountain biking and choose between mountain or road cycling.


MOUNTAIN BIKING
BMX/DOWNHILL (skate park, plaza, pump track)
Age 8-16 years
Trainings will be perfomred with proper bicycles according to the training programme and individual progress from basic to advanced technics on different locations.
Trainings will be performed twice a week with duration of 60 to 75 mins.
Expenses: Monthlly 1500 denars (approx. 25 eur) and annual club membership of 1000 denars (approx, 16 eur)
Coaches/Instructors: Best BMX and downhill riders in Macedonia.
***Younger riders can signup as well after testing their cycling capabilities.


Additional information !
During one month additional activities are possible depending on conditions and time
All cycling over the period od training will receive additional advices and education around bicycles, their parts as well as about healthy food, nutritions, supllements and physical body strengtheing.
Cycling club Oxygen will provided help,  discount benefits and advises  on any purchases in nymber of cycling stores
Additional activities and race particapation costs are not included.
All trainings are monitored under experienced professioinal cyclists.
Winter period base trainings and strength trainings are performed


For more information and questions please feel free to contact us on email : This email address is being protected from spambots. You need JavaScript enabled to view it.   fb://mtboxygen or on phone: 078415058 Anita Velickovska.
SIGNUP: This email address is being protected from spambots. You need JavaScript enabled to view it. fb://mtboxygen
FIRST DEADLINE 15.11.2019 SECOND DEADLINE: 15.03.2020